Attorney Michael J. Bendick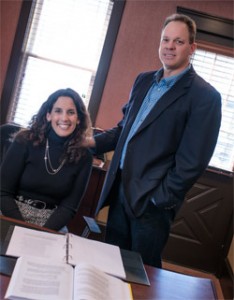 My practice is focused mainly in the areas of Estate Planning, Estate Administration, Elder Law and Real Estate Matters. I can assist you, however, in many general areas of the law including consumer matters, business formation and contracts. I will personally handle your legal matter from start to finish. I understand that it may be hard for you due to physical limitations, work or family issues to get to my office, so I am happy to meet with you at a time and location that is convenient for you. 
As of 2015, I have completely switched my practice to "house calls only"!  I will come to you for our meeting at any location that is convenient (residence, hospital, nursing home)
The Law Office of Attorney Michael J. Bendick can also provide both individuals and families with probate, guardianship, and estate planning services. My practice has experience in the areas of probate and trust litigation, including will contests and trust disputes. We also handle sensitive and challenging legal matters involving probate disputes.
---
Attorney Michael J. Bendick
Born and raised in Larksville, Pennsylvania I graduated from Wyoming Valley West High School. I graduated magna cum laude from King's College in Wilkes-Barre, Pennsylvania with a Bachelor's Degree in Government and Politics. I then went on to earn my Juris Doctorate from the Widener University School of Law in Harrisburg, Pennsylvania.
After law school, I was an associate with John P. Moses for one year. While with Attorney Moses, I handled many types of cases including criminal defense. I then opened my own practice where I handled all legal matters for approximately 5 years. I then began to concentrate mainly in the areas of estate law, real estate and elder law and have continued to do so for the last 19 years.
I am a member of the Luzerne County Bar Association, the Pennsylvania Bar Association and I have been admitted to practice law in the Commonwealth of Pennsylvania and the United States District Court, Middle District. I have been an adjunct professor of law at Luzerne County Community College ( LCCC ). I also served as the solicitor for the Borough of Larksville, Pennsylvania.
I have been married to my beautiful wife, Jackie, for 25 years and we have three beautiful daughters, Abbie, Angela and Amelia. We also have 4 rescue dogs.  In my spare time I like to spend time with my family taking day trips, vacationing, going to concerts, and going on hikes.   I am also a diehard fan of the Pittsburgh Steelers, Philadelphia Phillies, Frank Sinatra, Bruce Springsteen and Jimmy Buffett.
---
Summary
I have been practicing law for over 25 years. My practice is concentrated in the areas of estate planning, estate administration and elder law. I also handle residential real estate matters and landlord/tenant disputes. Included in the areas of estate planning and administration are the preparation of wills, trusts, powers of attorney, advance health care directives / living wills, guardianship's, and the settling of an estate and inheritance tax issues after a person passes away. My elder law practice is concentrated in the areas of asset protection, nursing home admissions and medicaid eligibility.
Attorney Michael J. Bendick's Law Practice is focused in the areas of Estate Planning, Estate Administration and Elder Law serving the residents of Luzerne County, Lackawanna County, Wyoming County and the surrounding counties of Northeastern Pennsylvania.
Specialties: Estate Planning and Administration, Elder Law, Real Estate Law
---
Shavertown, Pennsylvania Law Practice



The Law Office of Attorney Michael J. Bendick



PO Box 1733
Shavertown, PA 18708
Phone: 570.901.1254
Fax: 570.901.1255
eMail: mike@bendicklaw.com